Here is a guide to the best tools for crochet. If you start crocheting, knowing the essential crochet tools you need makes your crocheting experience that much easier.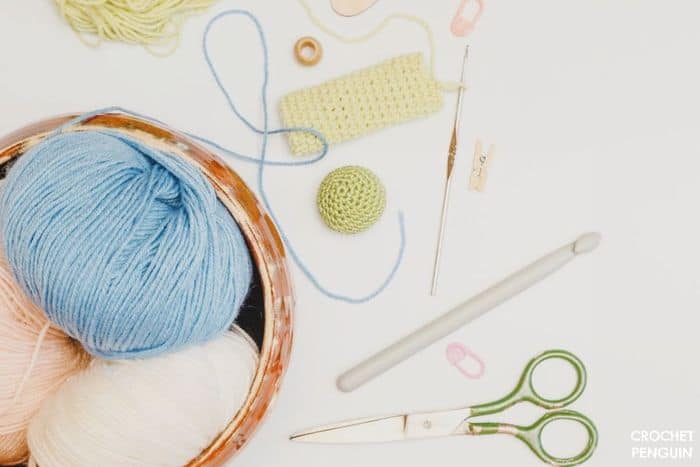 I reviewed, fact checked and updated this post on April 11, 2023
Table Of Contents
What Tools Do I Need For Crocheting?
If you're a beginner, the tools you need for crocheting are yarn, a crochet hook, a pair of scissors, and a yarn needle.
Crochet supplies for beginners are yarn and a crochet hook. You've got to start somewhere! You'll find you need crochet accessories like a yarn needle, crochet hook organizer, and scissors. Despite this, crochet supplies are affordable.
This is all you need to get started! Add to your crochet supplies if required later. These primary products are available at all craft stores for a low cost. Ready to see the rest of the tools?
Essential Beginner Crochet Supplies
Looking for the answer to what do you need for crochet? Read on.
1 Yarn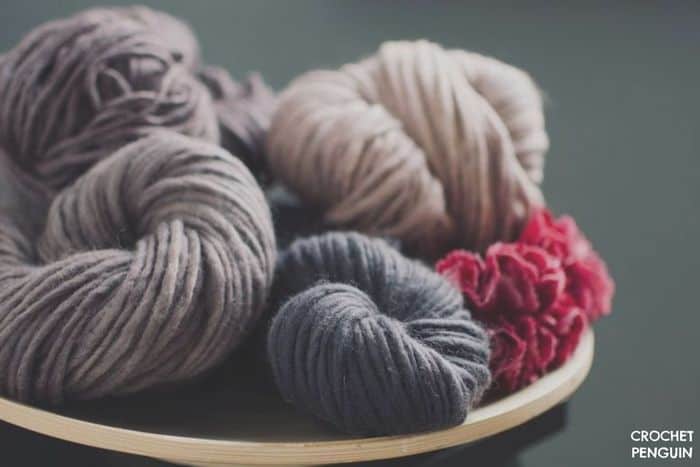 I love all types of yarn. Different yarns are used for crochet projects and pieces. Acrylic yarn is popular due to its many colors and its affordable price.
Yarns come in so many options, from color, size, textures, weight, durability, and materials used. There's so much choice! A gift card to a lovely yarn store is one of the many great gift ideas for crochet lovers.
Crocheters recommend Red Heart and Lion Brand yarns, though there are many others. To decide what yarn product with ease, read my post on the best yarn for crochet. Make sure you choose fibers of worsted weights. They're good weight yarn for beginners. Looking for yarn for socks? Read my post on the best sock yarn ever.
Stuck on what yarn to choose? Contact the customer service of the company via their email address and ask for recommendations!
2 – Crochet Hooks – Essential Crochet Tool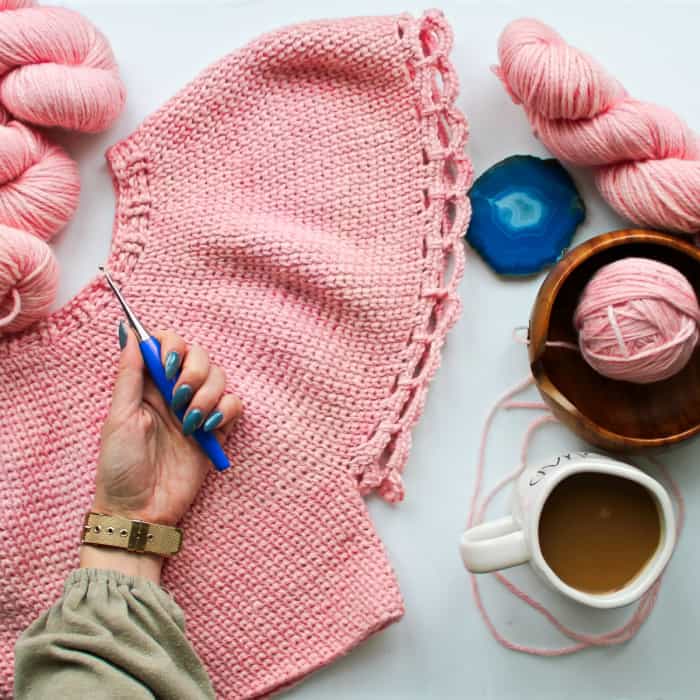 Of course, crochet hooks are essential crochet tools. No matter what you're creating, you need one of these! (Unless you're doing finger crochet.) There are so many variations and sizes. You only need one size hook to start. A top tip is to get hook size H (5.00mm) if you are new to crochet.
However, once you try more projects, save on money by choosing sets. (They have multiple hooks of different sizes and lengths.) For more on the best crochet hooks to choose from, please read my post on the best crochet hooks.
If you're a beginner at crochet, consider starting with an inexpensive hook rather than a set. (You might have heard of steel hooks, but avoid those for now. They require an advanced understanding of crochet, and a bit of patience.)
3 – Scissors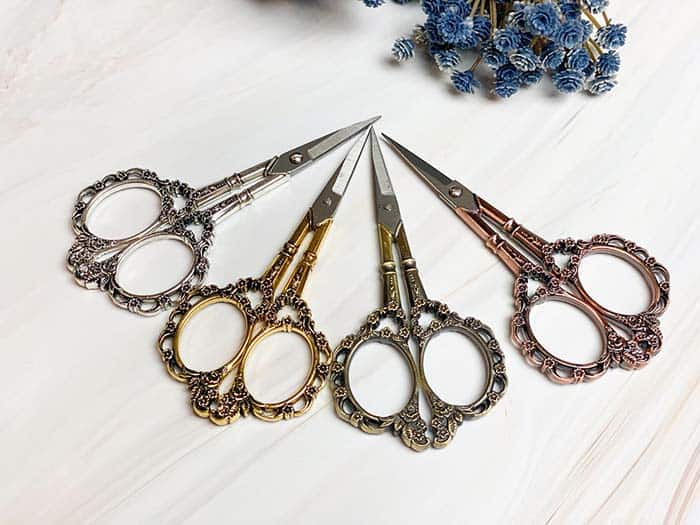 These are essential crochet materials for beginners. Having good scissors makes sense when you are crocheting. Use a pair of scissors for cutting yarn when changing colors, weaving in ends, and making pom poms.
Or a yarn cutter pendant, like the one from Clover.
String it on a decorative ribbon and worn as a necklace. The sharp circular blade inside the metal exterior cuts yarn and threads.
Check Price On Amazon
4 – Yarn Needles/Darning Needle/Tapestry Needles
Yarn needles are a must. What's the difference between this and a regular one? This kind of needle used for crocheting has a giant eye, unlike a sewing needle. The larger eye of the yarn needles makes it easy to insert your yarn or thread to weave in your crochet project's yarn ends. I don't recommend plastic ones as they don't last as long.
Use them for repairing garments. As sad as it is, sometimes things get holes.
5 – Tape Measure
Tape measures are an essential crochet tool to measure your crochet project. Crochet patterns have measurements of how long and wide an item is.
Tape measures are great for taking measurements of family and friends to ensure an excellent fit for any crocheted garments you might make for them.
Check Price On Amazon
6 – Crochet Hook Case Or Hook Organizer
Having your favorite hooks all in one handy case or organizer is great. Both have sections for individual hooks and room for your notions and crochet accessories like stitch markers, scissors, and a tapestry needle. The material of this organizer is easy to care for.
Check Price On Amazon
7- Stitch Markers
Stitch Markers keep track of stitch pattern repeats, the beginning of a round or end of around. There are many beautiful stitch markers, but here are some popular ones.
Check Price On Amazon
8 – Digital Row Counter
Forget the notebook and pen to write down your rows. Speed up the process with this. Row counters are available in different forms, and this one is a digital row counter. Press the button when you finish a row, and it records the number. It has an adjustable band to fit on your finger. Crocheters recommend these handy crochet tools.
9 – Stitch Pattern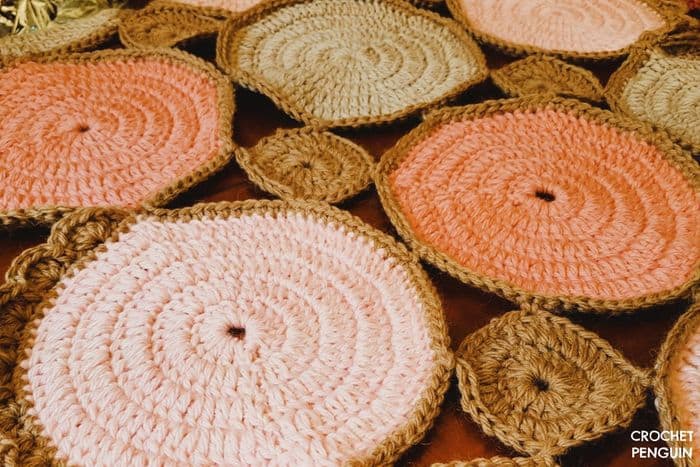 There are so many crochet stitch patterns to enjoy. Many are available on the internet, and crochet experts who blog, often have video tutorials giving you step-by-step instructions on doing a specific stitch. Here's my post sharing some excellent crochet pattern books.
Crochet Patterns involve different stitch patterns depending on the project. What type? Here are a few things you'll find patterns for crochet accessories, amigurumi, sweaters, hats, mittens, gloves, cowls, scarves, home décor items, afghans, and blankets.
I started learning about crochet years ago, and I still haven't uncovered all the stitches! You never stop discovering new things.
10 – Crochet Stitch Dictionary
Just the thing for any crocheter wanting to add to their hobby skills toolkit.A recommended book for any crochet would be Crochet Stitch Dictionary: 200 Essential Crochet Stitches with Step-by-Step Photos by Sarah Hazell. It has excellent instructions to show you how to do different techniques. It gives you thousands of ways and types to enhance your crochet.
Check Price On Amazon
For more excellent inspirational content, look at my article on crochet books.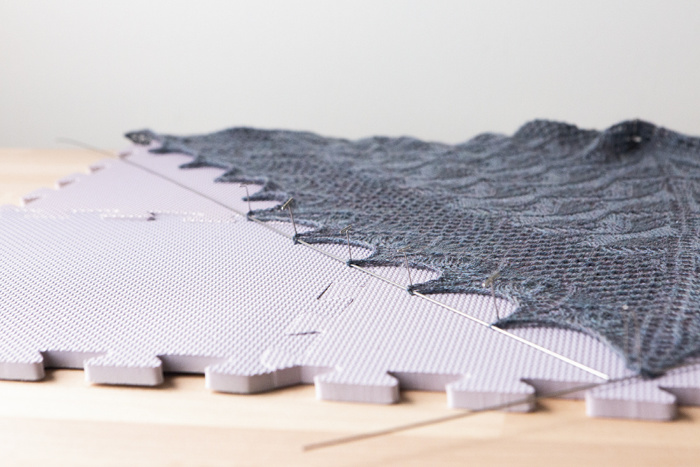 Blocking boards and mats are great tools to have when you are working through blocking your crochet projects. Use a blocking mat to have lovely clean edges like granny squares and open up any intricate patterns. No need to use old towels from the back of the laundry cupboard!
Click the links above to read my reviews of these crocheting materials.
12 – Yarn Storage
Keeping yarn neat is easy if you have a dedicated craft room with lots of cupboards with space. If you're storing yarn away for a current project, this bag is great.
Check Price On Amazon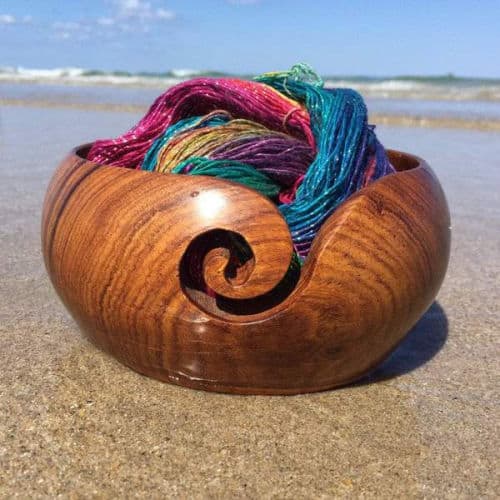 Yarn bowls keep your yarn from rolling off the couch and onto your floor. They are a fantastic tool, and the different materials they are made from and the features are varied. I've shared some beautiful yarn bowls in my guide.
14 – Heated Gloves For Hand Pain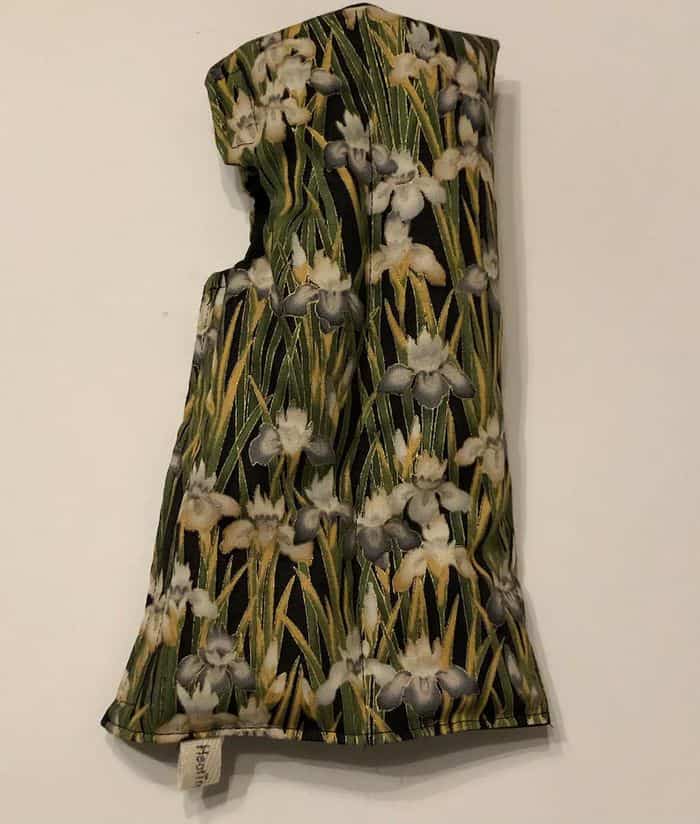 This soft cotton glove is a fabric heating pad.The warmth reduces the pain in your hands from arthritis or carpal tunnel. They're filled with flax seeds and lavender. The fabric is soft 100% cotton so your hands feel snug and cozy. Heat them in the microwave.
15 – Gauge Stitch Ruler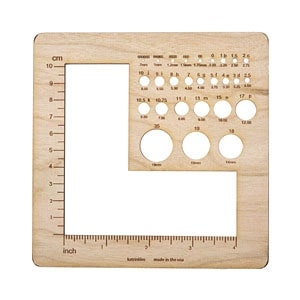 Struggle to count your stitches no longer! This handy tool tells you how big it is, so you can adjust it as necessary.
To determine your stitch gauge, find the marks corresponding to the stitches in your crocheting. Use it to keep track of a work in progress or to gauge your progress. Bella Crochet has an excellent tutorial on the reason you need to check this.
16 – Project Planner
A crochet project planner is an excellent way of tracking your projects and avoiding the stress of forgetting what you were doing. Make one with an existing notebook, print out some templates, or buy a premade one.
17 – Yarn Winder & Yarn Swift
These tools revolutionize winding yarn! Think of all the times you've spent endlessly taming yarn into useable balls. Using these means more time crocheting that hat.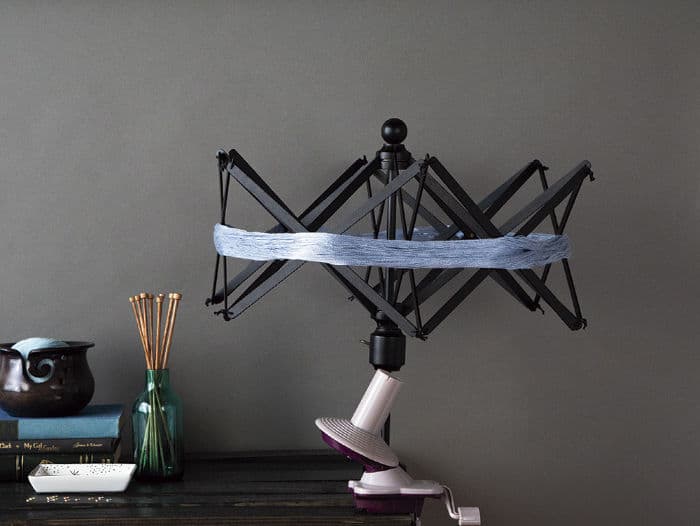 Swifts are useful if you have lots of hanks as they help keep them untangled and organized as you wind them. Read more about the best selection of varieties in my guide.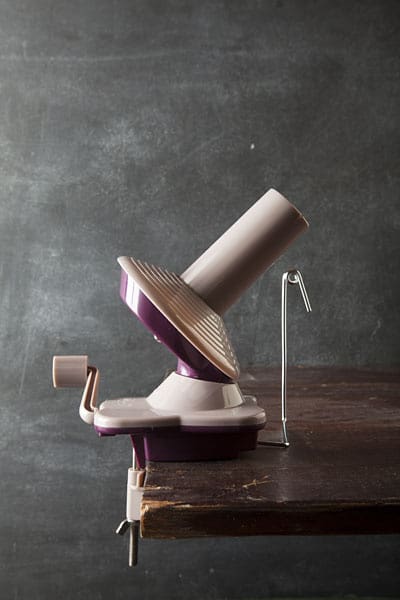 A yarn winder is more efficient than spending time winding yarn into a ball. It also winds yarn into a high-quality neat cake. They're much easier to crochet from and don't go rolling over the place as balls do. See more details on yarn ballers. Every crocheter needs one of these.
Wind from any location with a flat surface. It's portable and lightweight. Be warned. These operations might become the most enjoyable parts of crochet!
18 – Project Bag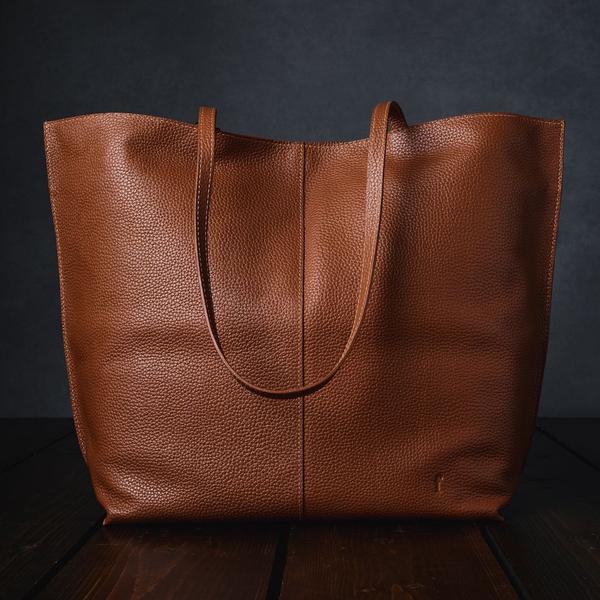 Keep your crochet supplies and current work-in-progress in a project bag so you can work on them whenever the mood strikes. Perfect for other needles, like storing your arts and crafts supplies collection too! There are stylish bags on the market in any color. Want more? Read this.
19 – Pom-Pom Maker
Use a pom-pom maker to make cute decorations for your crochet projects. They're a great idea for a variety of home decor items. You can make them by hand, but keep in mind these give you perfectly sized ones with great precision.
One of my favorite essential crochet tools for making pom-poms is the Clover Pom-Pom Maker because it's easy to use and has good value for money.
Check Price On Amazon
20 – Project Labels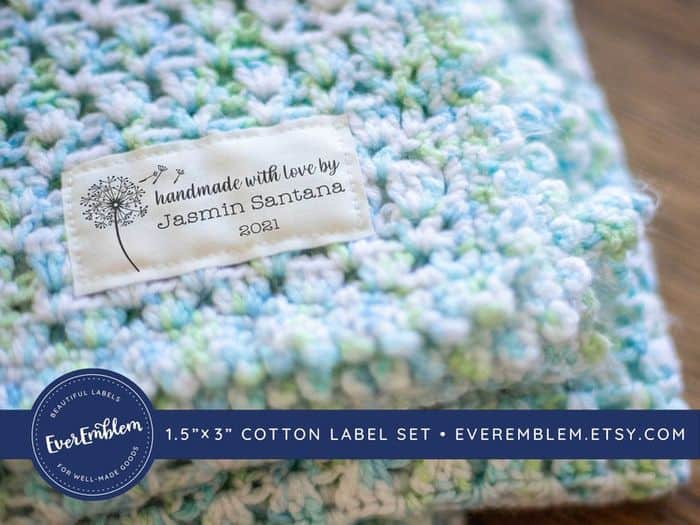 Do you create crocheted goods and designs? Want something to let people know you made that beautiful sweater? Make them unique with tags. Fabric labels are a way to make your handmade creations from your crochet journey stand out. There are gorgeous options on the web.
21 – Lilly Brush Lint Remover
Check Price On Amazon
Great for keeping your beautiful sweaters and cardigans sparkling.
Here are some additional things worth considering.
Crochet tutorials. Skillshare is an excellent option, it gives you access to many great courses. So does Creative Bug.
Ravelry! A cross between a forum, a helpdesk, a pattern finder and project tracker for fiber artists. The community is warm and welcoming
Youtube usually has great videos on any new technique you might encounter
Pinterest is excellent for finding and organizing new projects
A crochet kit! Make a project to suit your preference, and all the materials needed come in one convienent box. You can put your efforts into making than endlessly searching for the things you need
FAQs About Crocheting Tools
What Are The Most Popular Crochet Items?
The most popular crochet items are infinity scarves, crocheted hats and beanies, baby clothing, and amigurumi.
How Many Hooks Do You Need To Crochet?
To get started, you need one recommended for your yarn and the pattern you have chosen. As your confidence grows and your crocheting skill increases, you need more sizes.
Conclusion
I hope this guide with information on the best crochet materials and tools was helpful. Tips in order to make your crochet life easier! Tell me if you have any favorite crochet tools or anything I haven't mentioned. I'd love to hear about them.
Share your thoughts in the comments section below. (Emails are never published).
Pin For Later