Most of the yarn ball winders you find are hand-operated, and they do a good job if you have the time. But what happens if you don't?
For some, winding yarn by hand is not a task they enjoy, or it's not possible as they have pain in their wrists or hands. It can also be very tiring if you suffer from fatigue or straining in your arms and shoulders.
Having an electric yarn ball winder is an attractive option. It solves all the problems mentioned above, and it's a very convenient instrument.
Here are the best ones available on the market and the ones to avoid.
Table Of Contents
Standard Electronic Maple Yarn Ball Winder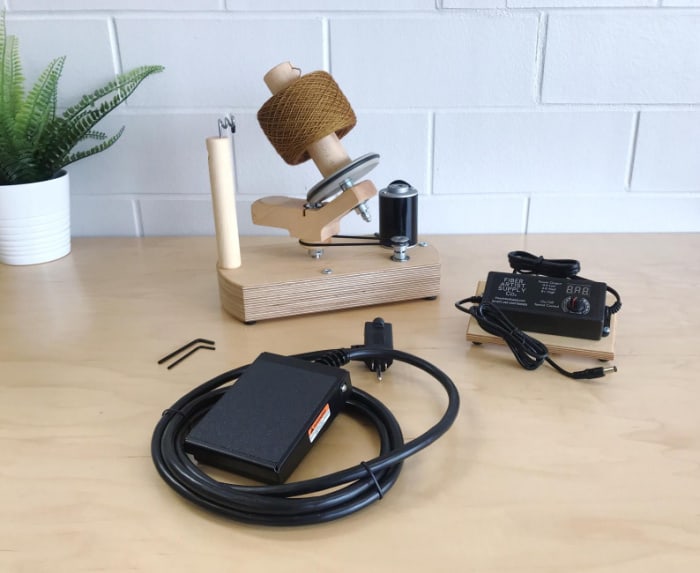 This is a simple plug & play operation and runs off of 100-240v wall power. This winder can handle most commercially available skeins.
Speed is adjustable. The direction is not. The small brushed DC motor we selected performs very well.
The power supply/speed control is a separate unit containing a speed control knob and LED readout that produces a number correlated with the winder's speed.
The speed control is a separate unit allowing the user to position the speed control anywhere that feels comfortable.
Ashford Electric Ball Winder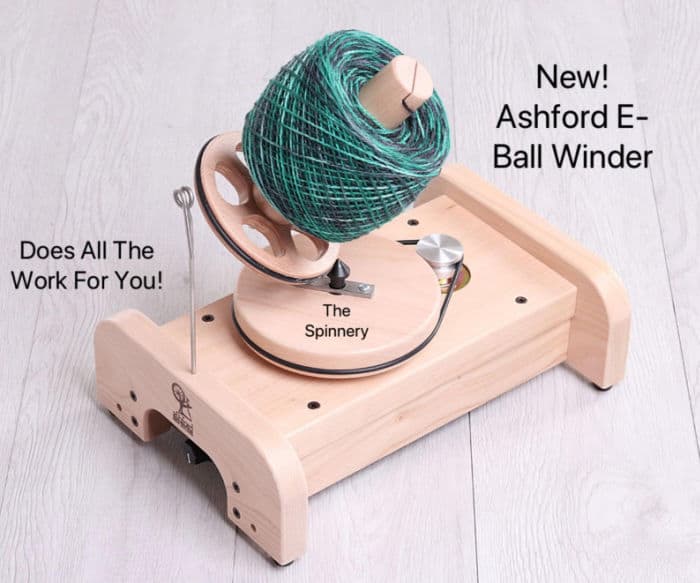 Wind up to (17½ozs) 500gm of yarn
Wind balls both clockwise and anti-clockwise
Soft start allows you to control the yarn as it starts to wind onto the cone
Instant stop when you need it and includes a foot switch for better control of your yarn.
Mounted on rubber feet, one clamp included
12v mains power cord included
Manufactured from beautiful native New Zealand Silver Beech hardwood with a lacquered finish
If you've done any searching, you would've come across a model made by Boye – The Simplicity Boye Electric Yarn Winder. Boye is a well-known knitting and crochet tools and notions company.
Buying a new one of these models is highly unlikely as it doesn't seem readily available. You're more likely to find a second-hand model. However, I don't think you should bother.
Although it sped up the process of winding yarn by hand, it needed to be constantly monitored. Many customers found the motor wasn't powerful enough and sometimes stopped working altogether.
Click to Learn More from Amazon
Weaver Electric Yarn Winder
A Hong Kong based company created this model. It originated as a Kickstarter project, and after being suitably funded, it went into production.
This automatic yarn winder has several speeds, normal, fast, and jogging. The last one allows you to press the button, and the machine will spin for however long you hold it down.
The moment you take your finger off the button, it automatically stops. It also has an electronic rotation counter.
I've read the reviews, and they're poor. Most people felt this product was not worth the money as it didn't work as they expected.
Customers found the unit jumped all over the place when operating, and it didn't make a neat and tidy yarn cake.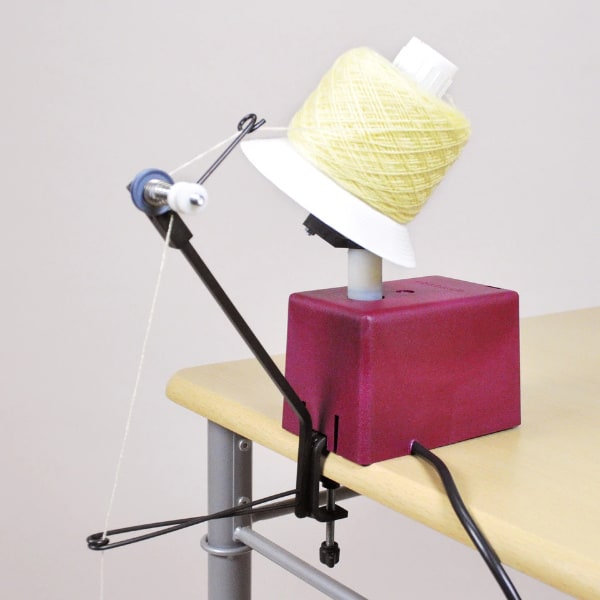 The PDB 250g Electric Yarn Winder will wind up to 250 gm/about 9 oz of yarn, depending on the type of yarn used.
A spare bobbin is also supplied. There's no auto switch off on this motorized yarn winder. You have to switch the yarn winder off once the bobbin is full.
A UK based-company but it ship internationally. The winder will be the correct voltage for the country it's being sent to. However, you may have to fit a suitable plug in some countries.
I am yet to find an electric yarn winder that would suit someone on a budget. I dare say that was why the Boye Electric Yarn Winder was popular in the past. It was cheaper than the options above.
I'll be sure to update my post if I find something economical but works well.
If you know an electric yarn ball winder you recommend, please get in touch here or send me a message on Twitter.
Pin Now to Save for Later