Yarn. Without it, a hook is useless. Of you're a beginner, what do you choose?
It's incredible how many types of yarn there is. Unfortunately, the more there is, the harder the decision! What are the best yarns for crochet? I'll show you.
Table Of Contents
The Best Yarns For Crochet
Acrylic Yarn
Red Heart Soft Yarn
There is a silky feel to this yarn. A versatile worsted weight yarn appropriate for all projects, from hats to throws and accessories to garments.
Easy care as you wash and dry in the machine.
An easy choice for crocheters, as it's one of the best acrylic yarns.
There is a lovely range of colors, brights, and pastels. Suggested size crochet hook – I-9 / 5.5mm. 5-ounce ball weight, 256-yard length.
Pros
So soft with a lovely luster
Great drape
Cons
Some crafters found the yarn splits when crocheting.
Click to Learn More / Buy from Amazon
Lion Brand Yarn Pound Of Yarn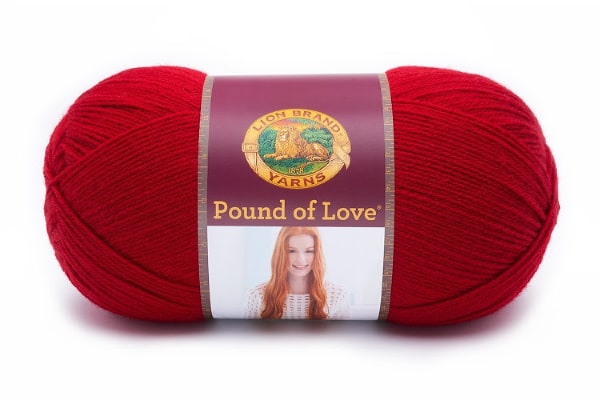 This worsted weight yarn comes in lots of lovely colors and is perfect for many different projects. Suitable for baby items, particularly blankets.
It's machine washable at a temperature not above 40C / 105F and tumble dried on the hottest setting. It's an economical size (16oz, yardage 1020yds.
Pros
Economical size for larger projects
Great choice of colors
Cons
A bit rough, but it softens up beautifully after washing.
Caron One Pound Solids Yarn
The amount of yardage in this one-pound skein makes it more economical for crochet projects. Makes gorgeous scarves, sweaters, home decor items, and afghans/blankets.
It is 16 oz with 812 yards worsted weight and available in 39 different colors.
Pros
Manufactured in North Carolina USA
Machine washing in warm water, gentle cycle, and tumble drying on low heat
Many crocheters say it's the easiest yarn to crochet with
Cons
It may feel a little rough but softens after washing.
Click to Learn More / Buy from Amazon
Red Heart With Love
A soft yarn with a great choice of solids and multi-colors. It's machine washable and safe to place in a tumble dryer. The solids are 7oz, and the multi are 5oz balls.
Pros
Great for all sorts of crochet projects – hats, scarves, mittens
Feels soft as you work
Cons
Some users found the yarn had knots.
Click to Learn More / Buy from Amazon
Bernat Blanket Yarn
A gorgeous soft chenille yarn, perfect for blankets and home decor items. It's super bulky weight means projects crochet up quickly.
Ball Size: 300g / 10.5 oz, 201 meters / 220 yards.
Pros
Machine washable and dryable
Economical size
Cons
Be sure to check the color you select is 10.5 oz. Some colors are the smaller size of 5.3 oz.
Click to Learn More / Buy from Amazon
Bernat Super Value
Bernat Super Value yarn is an economical, worsted weight yarn in a huge range of colors. Available in solid and multi-colored shades, from brights to neutrals and stripes.
There are different ounces for Ball Size.
Solids/Ragg/Heathers: 197g / 7 oz, 389 meters / 426 yards
Ombres: 142g / 5 oz, 251 meters / 275 yards.
Pros
Machine washable and dryable for easy care
Good quality and doesn't tend to split
Some of the best yarn for crochet clothes
One of the cheaper, high-quality acrylic yarns
Cons
Be sure to check the ounces of yarn for the color you select.
Click to Learn More / Buy from Amazon
Acrylic/Wool Blend
Lion Brand Scarfie Yarn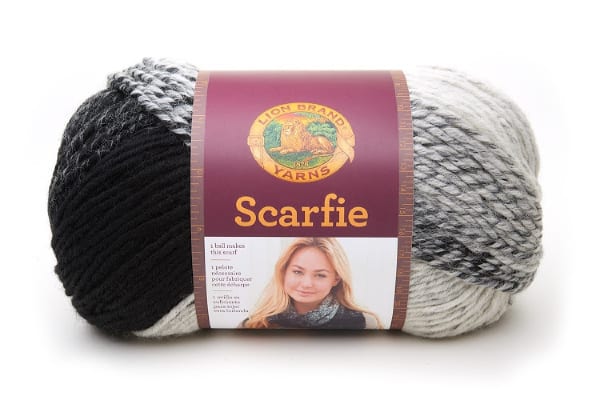 Scarfie is a soft and lofty wool blend yarn with enough yardage to knit or crochet a full-length scarf.
Pros
Lovely range of colors
A textured yarn
Suitable for garments, accessories, and afghans.
Cons
If you don't like gradients, this yarn isn't for you.
Lion Brand Wool-Ease Thick & Quick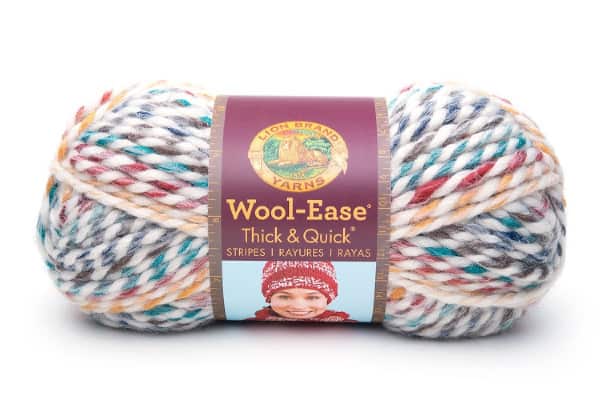 A super bulky blend of 80% acrylic and 20% wool. It crochets up quickly and is an ideal beginner yarn.
Pros
Machine washable and dryable
It's the best yarn for crochet clothes if you're making extra warm sweaters, jackets, vests, slippers, and hats
Made with natural and synthetic fibers
Cons
Some people found the yarn tends to split.
Wool Yarn
Patons Classic Wool Worsted
100% worsted weight wool, great for garments, scarves, hats, mittens, and home decor items. Also great for felting projects. A soft feel, not itchy and scratchy.
Pros
Fabulous range of colors.
Cons
Only hand wash and leave flat to dry. This is a little more time-consuming but keeps woolens looking beautiful, so it is worth it.
Click to Learn More / Buy from Amazon
Biggo Yarn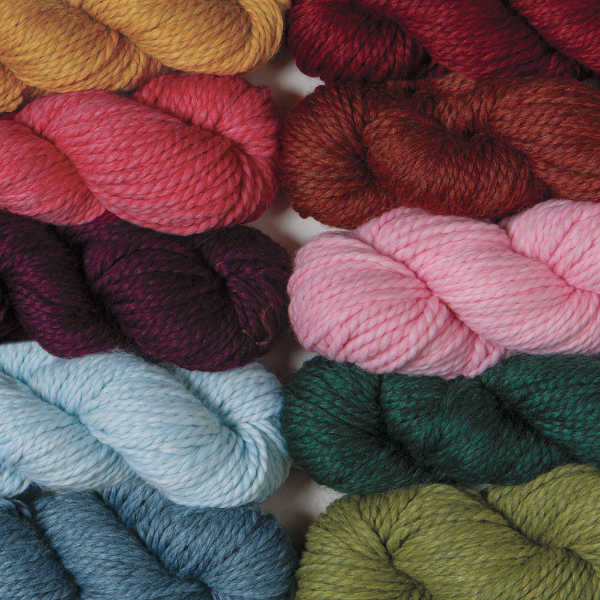 A super-soft blend of 50% superwash merino and 50% nylon. Biggo the perfect choice for easy care garments and accessories. The bulky weight crochet items quickly.
Pros
Machine washable and dryable
Lovely, soft yarns
Cons
Comes in a hank, so you need to wind into balls before use.
Cotton Yarn
Lily's Sugar 'n Cream
A worsted weight 100% yarn made from cotton grown in the USA. Great for small projects like dishcloths and potholders, to home décor items.
The ball is 4 oz/113g, 200 yds/184 m
Pros
Machine washable and dryable.
Available in a wide variety of shades, including neutrals, brights, and pastels.
Cons
Click to Learn More / Buy from Amazon
Crochet Thread
Curio #3
This yarn is mercerized 100% cotton, 2-ply #3 crochet thread. The number relates to the thickness of the thread. You may think #3 is thin, but the larger the number, the thinner the thread with crochet thread.
Pros
Perfect for doilies, jewelry, amigurumi, and garments.
Great range of colors.
Cons
Hand wash and dry flat is be time-consuming but worth it to maintain your gorgeous crocheted items.
The Way Yarns Come
It's essential to know how your yarn comes, as this affects how easy it is to start crocheting. There are four ways a yarn is sold in.
Cake – Usually created with a yarn winder, it's flat on the top and bottom, like a cylinder. You pull the end from the center, making it easier to crochet.
Ball – It's wrapped up like a ball. Use it right away, though it's prone to tangling.
Hank – A large ring twisted to stop it tangling. Most indie/luxury/hand-dyed yarns are sold like this. Wind it into a cake or ball by hand or using a yarn winder before using it. Crocheting directly from it is disastrous!
Skein – Similar to a ball, yet it's oval-shaped, not circular. This is the shape most cheaper yearns come in.
Yarn vs Thread – What's The Difference?
Yarn is thicker, designed for regular projects such as sweaters, socks, and blankets. Materials yarn is made from varies. Thread is much finer, often made from cotton, designed for delicate projects like tablecloths or doilies.
If you're a beginner, it's best to start with the yarn, and once you get the hang of it, tackle smaller projects using thread.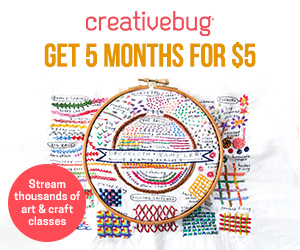 The Types Of Fiber
There are many types of yarn, but the most popular yarn types for crocheting is acrylic, cotton, and wool.
Acrylic – A synthetic fiber, and cheap and plentiful. Acrylic yarn is popular with crocheters and a perfect choice for a beginner crochet project. Some of the cheaper ones may be hard to crochet with, as they tend to split regularly. Read the customer reviews.
Cotton – This is excellent for something like a dishcloth because it's inflexible and holds its shape well. For something you need to have a bit more breathing room, this isn't such a good choice. It might be a bit more challenging to use than wool or acrylic, but it's great for the warmer months.
Wool – From the ever-popular sheep, this material is a no-brainer. Warm, moisture-wicking, soft, easy to work with, flexible, what's not to love? This a perfect choice because it's effortless to unravel and re-use without becoming pilled and curly. But if you're allergic to animal fibers, this is something to avoid.
The Different Yarn Weights
There a few different types, each for a different purpose and project usage. How thick the yarn is, not how much it weighs. Numbers categorize them. The higher, the thicker it is.
You should use the recommended crochet hook size with the weight as per the yarn label.
Yarn Weight | Number ID
Lace – 0
Superfine, Fingering, Baby-Weight – 1
Fine, Sport – 2
Light-Worsted, DK – 3
Medium, Worsted-Weight, Afghan, Aran – 4
Bulky, Chunky Yarn – 5
Super Bulky – 6
How To Read Yarn Labels
Here are the essential parts of a yarn label.
Keep an eye out for these when yarn shopping.
Yardage – This is how many yards a ball would measure if it was stretched out. This tells you how many of one product you need for one project.
Dye Lot – This is to tell you which dye lot the yarn was part of. If you want all of it to be the same color without any noticeable differences, make sure all your purchase comes from the same dye lot number.
Care Instructions – This tells you how to wash it, whether you iron it or not, and other info on how to care for your handcrafted item.
Crochet Yarn – Your Questions Answered
What Yarn Is Best For Beginner Crochet?
Either wool or wool blend yarns, acrylic or cotton yarns, with a smooth texture, and weight DK or sport. Wool yarns are excellent for practicing crochet stitches.
What Are The Best Yarns for Crochet Garments, Wool, Or Acrylic?
It depends on your preference. If you're a beginner and want affordable, lightweight, and hypo-allergic, acrylic is the best choice.
Want something moisture-wicking, soft, and long-lasting? Wool is the best choice. These are your crochet projects. You decide what's best.
What Is The Best Yarn For Crochet Hats?
Hats need a stretchy, flexible yarn that still holds its shape so it fits a variety of heads without becoming floppy. If it's for winter, get a thick yarn, like worsted weight yarn or chunky.
Wool or wool blends are an excellent fiber choice, but if you or the person you're making it for has allergies, avoid this type.
If it's for the warmer months, choose a lighter one. Regardless of the climate, make sure it's soft. You want a comfortable hat to wear! Refer to your crochet pattern for any tips it may have.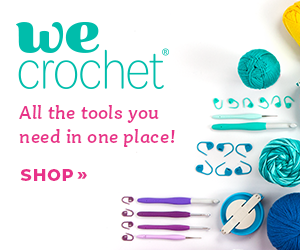 What Is The Best Yarn For Crochet Socks?
For winter months, thick yarn, for everyday use, thinner is better. They need to fit in your shoes if you're going to wear them outside.
Make sure it's breathable and moisture-wicking, so it's easy to wear for longer. A cotton blend is a good idea.
It's best to buy yarn explicitly designed for socks. It's labeled sock yarn.
What Is The Best Yarn For Crochet Scarves?
This a flexible project. Use any sort of yarn you wish! But here's a few questions you should ask yourself when selecting one.
What climate are you going to wear it in?
How thick does it need to be?
Any allergies or preferences to consider?
What color or a mix of colors do you want?
What Is The Best Yarn For Crochet Sweaters?
You want flexibility in the yarn if you're going to make a sweater. If it's a cardigan, this isn't so important, but both need to hold their shape. Consider the season you want to wear it in, too.
What Is The Best Yarn For Crochet Blankets?
Make sure it's soft. I can't stress the importance enough! Crochet blankets are for snuggling underneath. Ensure it's soft, cuddly, and warm.
Larger crochet patterns for blankets are expensive because super bulky yarn costs more, so keep your budget in mind.
I wouldn't recommend them for crochet beginners, as it's hard to manipulate.
More affordable yarn might be the way to go!
Though baby blankets won't have this problem, as they have to be lightweight. If you're making one of these, be sure they handle machine washing.
Often, a company has lines of products (usually chenille style yarn) designed for blankets in their softness and quality.
What Size Of Yarn Is Best For Beginners Of Crocheting?
Thick but not cumbersome, so it's easier to handle and not so fiddly. You want a medium thickness soft yarn.
Either –
Sport
DK
Medium weight
Worsted weight
Can I Crochet With Knitting Yarn?
Yes, of course! There's no such thing as yarn specifically and only for knitting. Use any yarn for both. Except crochet thread, as it's too fine for knitting needles.

Things To Remember When Choosing The Best Crochet Yarn
Care Instructions – Washing instructions vary significantly from one yarn to the next. Sometimes you need it to be machine washable. Read the yarn label carefully.
Color – If you're a beginner, choose lighter colors because it's much easier to crochet with, and it's easier to see your stitches than something darker.
Dye Lot – If you're making a large project all in the same color, you'll want to buy all from the same dye lot.
Price – This varies depending on many factors, from the fiber to weight, to the company, and more. Cotton, acrylic, and wool yarn are the best choices for beginners because they're more affordable.
Texture – Smooth yarn with an even texture are best because textured and novelty yarns are hard to use for crochet beginners.
Yardage – The amount of yarn in one ball, usually the more there is, the more expensive it is. It tells how many balls you need for one yarn crafts project.
Hope you find the perfect yarn to start you on your crocheting adventures. Best of luck! There are so many choices out there. It's easy to feel overwhelmed. But I hope this post gave you a jumping-off point.
Pin Now to Save for Later