I explain what Amish swifts are, how to use them, and the best models. They'll make your crocheting easier!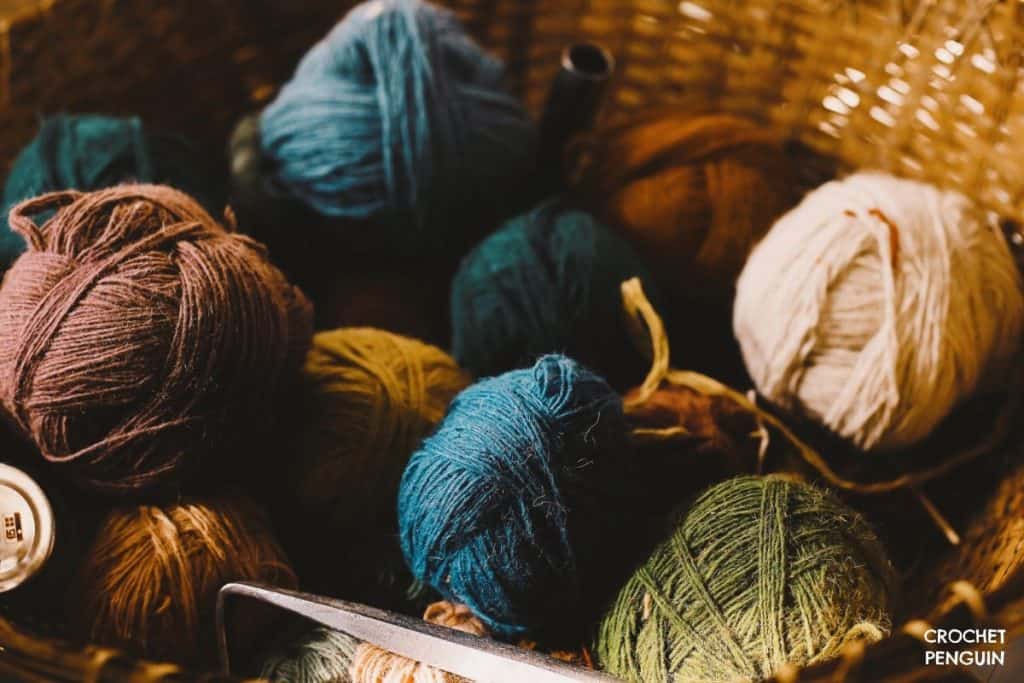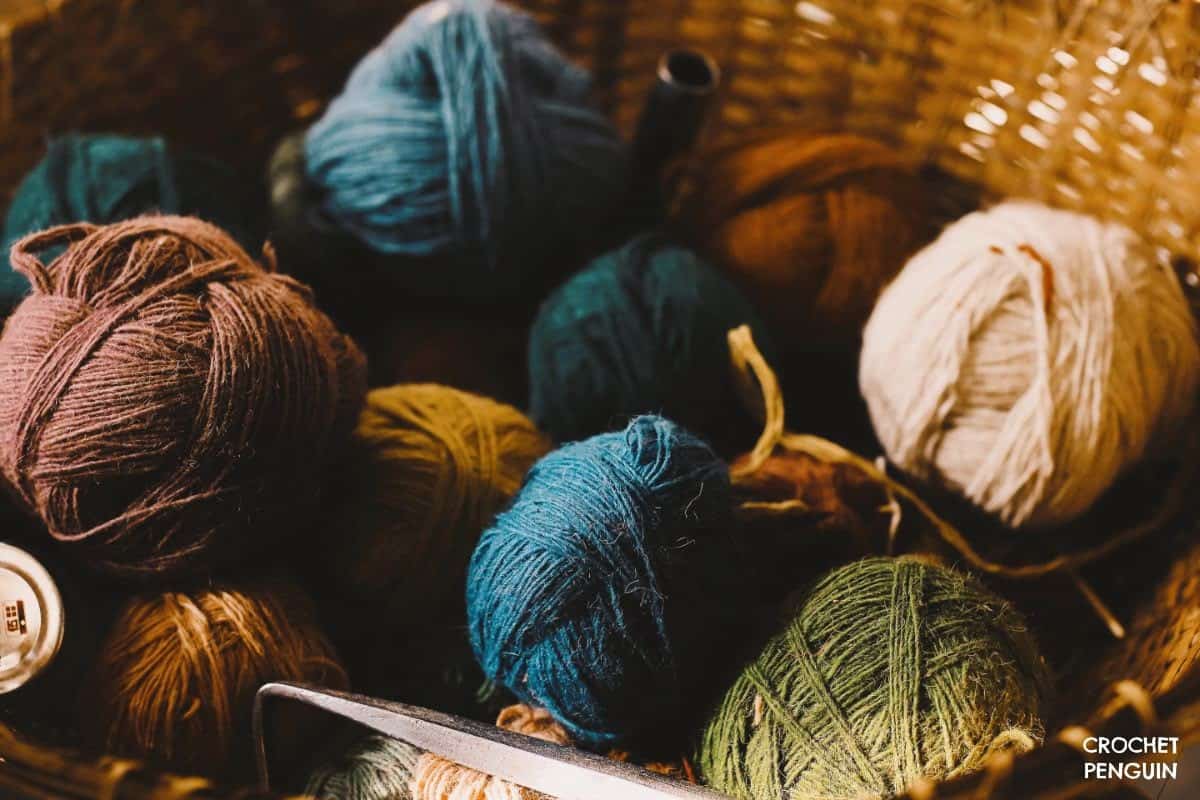 I reviewed, fact checked and updated this post on April 29, 2023.
Table Of Contents
Best Amish Yarn Swifts
Stanwood Needlecraft Tabletop Amish Style
Check Price On Amazon
This Stanwood Amish swift is functional, small, and portable. Useful for many sized hanks. Excellent if you have limited space.
Features
Solid wood
Holds skeins between 2 1/2 – 6 ft. in circumference
Pros
Holds various sizes of yarn hanks
Straightforward to put together
Four non-slip pads on the bottom
Pegs go in and out of slots
Smooth
No splinters in the wood
The manufacturer provides instructions
Fits flat in its box when taken apart
Spins without squeaking
Takes up less room compared to an umbrella swift
Gets the job done
Cons
When you pick up the yarn swift, it falls apart
Over time, the arms don't spin as smoothly, which makes friction
CHIAOGOO Amish Wooden Yarn Swift
The CHIAOGOO Amish style swift has a smooth wooden surface, doesn't slide, and holds various sizes of hanks. Its small size makes it excellent if you don't have space for a full yarn winding setup.
Features
Measurement guide on arms for different sizes of hanks
Four non-stick pads to prevent sliding
Solid wood
Four adjustable pegs
Pros
Affordable
Simple design
Sturdy
Easier to handle than a clamp based swift
Disassembles easily
Lightweight
Portable
Doesn't slide on surfaces
Cons
Beka Yarn Swift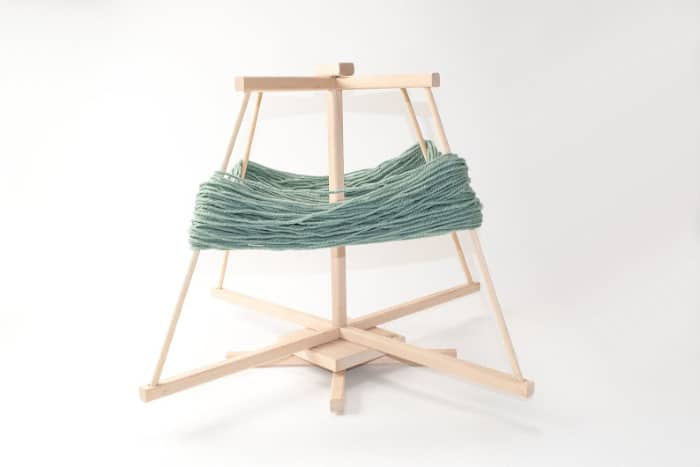 The Beka Yarn Swift is excellent if you have a yarn winding setup. Although bulky, it looks lovely displayed in your yarn winding station. This swift holds many hank sizes.
Features
Hard maple wood
Holds skeins up to 72″
Weighs 3 pounds
Instructions included
Pros
Looks attractive
Tangle-free winding
Sturdy
Ball bearings make the swift spin smoothly
Easy to assemble with no tools
Cons
Not collapsible
Sometimes snags yarn
Hard Maple Wood Winder With Ball Bearing Base – Arms Fit Up To 72″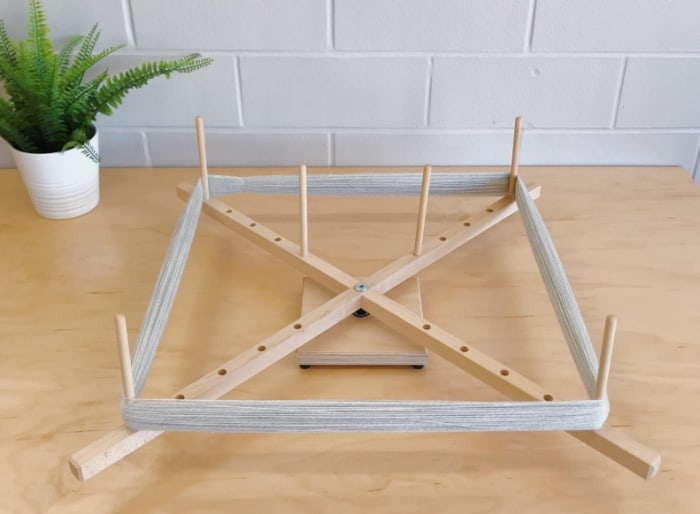 The Fiber Artist Supply Co. Yarn Swift has remained super popular with crafters since 2008! The tabletop swift arm design features a sealed metal ball bearing system, which sets it apart from other tabletop yarn swifts. Other styles have a wood-on-wood drive system which is problematic, as it leads to slack-fitting and excessive "play" in the arms while they rotate.
Constructed from quality maple and cabinet-grade maple plywood, this yarn swift is built to last for years, and its cost won't break the bank like umbrella yarn swifts. The tabletop design also allows users to wind or unwind from anywhere they place the swift. You can even use it on the floor. The high-quality rubber feet, affixed to the base, keeps the swift securely in place.
Users can create skeins of 24″, 36″, 48″, 60″, or 72″ circumference by placing four 3/8″ birch pegs in identical spots along the arms. Excellent for knitting and crocheting.
It packs away easily for storage and the seller offeres free shipping to the USA only.
What Are Amish Yarn Swifts?
This type of swift has a table-top design. It sits on a table instead of being clamped on like an umbrella swift. The main yarn swifts are Amish-style yarn swifts and umbrella-style yarn swifts.
An Amish swift has a base of two short wooden pieces fitting together in the center. The bottom sits on the table without a clamp. It also has two long pieces of wood on top, set diagonally across. Those have multiple holes where pegs fit. You wrap the yarn around the pins. It's often use in combination with a yarn winder.
How To Use An Amish Style Swift
Assembly
Here are video instructions for the Beka Yarn Swift.
Here is a tutorial by Tamara from Moogly for how to use this item.
Parts
Short wooden pieces x2
Long wooden plank pieces with multiple holes x2
Longer pegs x4
Shorter peg x1
Step 1
Take the two shorter pieces (the base)
They have a notch in the center
One with a gap facing up and the other facing down
The latter has a hole at the top
Fit them together
Step 2
Take the short peg
Place it into the hole at the top of the base.
Step 3
Get the long pieces, with the holes facing up
Put them together like the base
They'll look like a cross.
Place them over the peg in the base
(There's a hole for the peg in the two arms)
Step 4
Take the four pegs
Slot them into the holes in the arms in the same position on each
The pegs hold the hank in place while you wind
There are multiple holes to fit different circumferences of rings of yarn.
These instructions are for the Stanwood and ChiaoGoo yarn swifts.
Using The Tabletop Yarn Swift
Once you untwist your yarn hank, you're ready to put it on your swift.
Place your untwisted hank onto the pegs
Adjust how tight the yarn is by moving the pegs
Cut off the ties keeping the hank together.
If using a yarn winder, attach the end into the two holes
Then into the little notches on top of the winder's cylinder
Start winding!
Conclusion
Hopefully, this post helped you learn the best models available. Any products I haven't covered? Let me know. What do you like about this style of swift?
Pin For Later